Health Center Services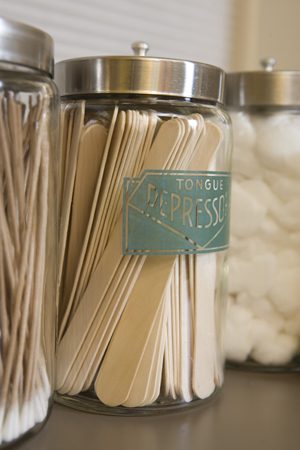 Services provided free of charge:
Over-the-counter medications (Advil, Tylenol, cold medications, Mylanta, etc.)
Evaluation and treatment for common illnesses and injuries.
On site testing for Strep, Mono, urinalysis and pregnancy.
Wart treatment with liquid nitrogen (Wednesday & Thursday: 9-12pm and 1-2:30 pm)
Allergy shots given during doctors' hours (Mon, Wed and Thur) until 4:15 pm. Serum and instructions must be provided by the student. Not available during Summer.
Women's wellness exams.
Brochures and information about various health related topics (nutrition, stress, STIs, smoking, alcohol abuse, depression, sleep disorders, etc.)
Crutches, knee braces, and heating pads can be checked out for a short period of time.
Certain prescription medications (antibiotics, pain medications, skin ointments, etc.)
Unlimited doctor visits (Mon, Wed and Thur: 3:00-4:45 pm).
Wound care, suture (stitches) removal.
Suturing of simple lacerations during doctors' hours.
Tuberculosis testing.
Flu shots (while supplies last).
E-magazine Student Health 101 - helpful articles, exercises, cooking, etc. - http://readsh101.com/mines.html
Services available for an additional fee:
We accept cash and checks. We do not accept debit or credit cards.
MMR (Measles, Mumps & Rubella) - $65.
PAP smears and other lab tests are available through the Health Center; students will be billed for these tests.
Tetanus update (TD/Tdap) - $30/$40.
Hepatitis A/B combo immunization - $65/dose (3).
Hepatitis A immunization - $35/dose (2).
Hepatitis B immunization - $40/dose (3).
Meningitis (ACWY) immunization - $100.
Meningitis B (Bexsero) - $160.
HPV immunization - $190/dose (3).
Travel Clinic - $30.
Dental Clinic - see charges on dental page
Health Center staff will facilitate referrals to specialists/facilities for treatment not available at the Student Health Center.
PLEASE be knowledgeable about the requirements/restrictions of your health insurance plan so that we can refer you to an appropriate provider.
Important Information
Health Center
1770 Elm St.
Golden, CO 80401
(303) 273-3381
FAX (303) 273-3623
shc@mines.edu
Clinic Hours
Monday-Friday 8:00-noon and 1:00-4:45 pm
Please call to schedule an appointment.
(303)273-3381
Doctors' hours
By appointment only
Allergy Shots
By appointment only
Nurse Advice Line phone 866-458-4954 or www.telehealth4students.com
Dental Clinic
1770 Elm St. 2nd floor
Golden, CO 80401
303-273-3377
Tuesday, Wednesday, Friday
8:00 am-12:00 pm &
1:15 pm-4:45 pm
Required Immunization Information
Medical Records Release Records will be faxed to your new health care provider. Please complete and fax request to the Health Center at 303-273-3623.
CDC information/FAQ on Meningitis
Notice of Intent to Destroy Medical Records
Connect with us:
Online Student Magazine: